---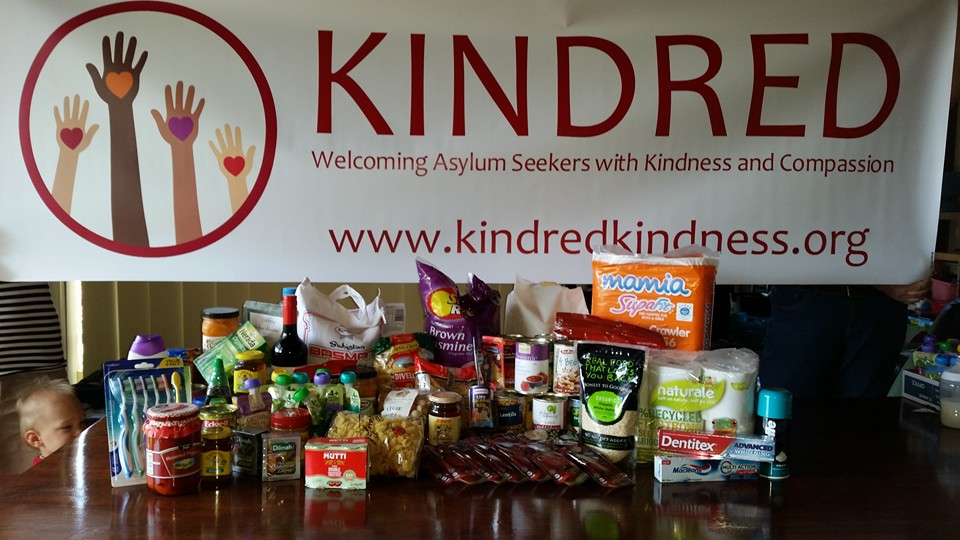 Kindred hold quarterly non-perishable food/material aid drives in local schools, community centres, libraries and kindergartens.

We collect items that are in high demand and distribute them amongst the families we support and the ASRC in Footscray and Jesus House Asylum Seeker Centre in Dandenong.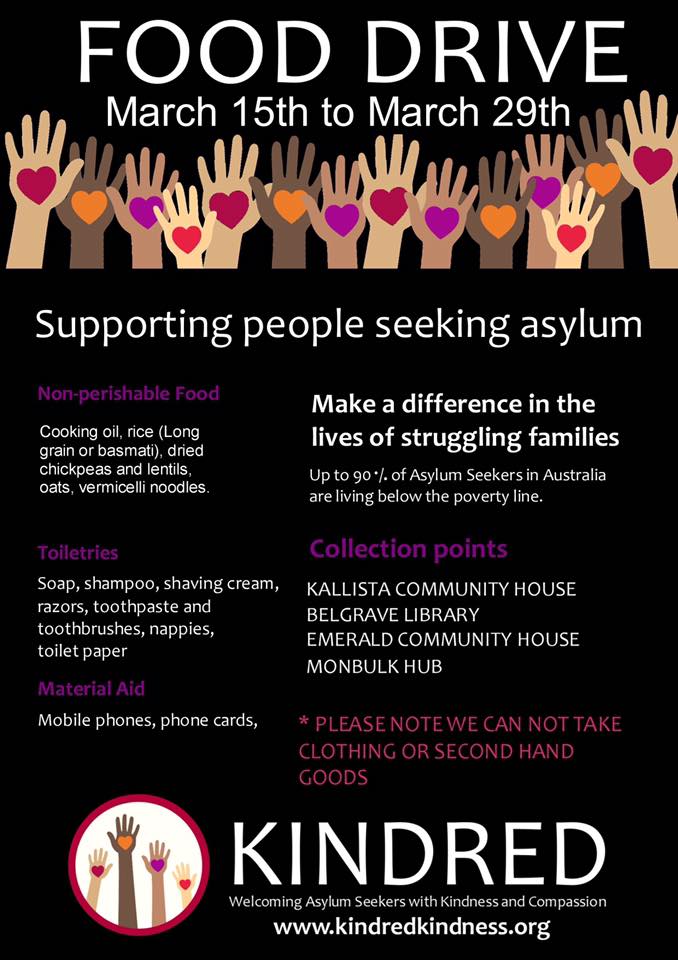 Through this process we not only gather much needed material aid, we also raise awareness of the issues surrounding the Asylum Seeker/Refugee experience in Australia.
We do not store material aid items, we find that our network is big enough to service any needs as they arise. Requests for material aid are made through the Kindred Action Network FaceBook group as needs arise.
If your school, church, sporting club or community group would like to hold a Material Aid Drive please contact us via email to receive and information pack.

Email: xvaqerxvaqarff@tznvy.pbz
D